E-Mobility
Is the key
to change
"If we don't embrace change, we'll disappear. It's that simple."
The future is without doubt electric
E | Vision by Medasia Marine & Yachting is a step in the right direction to sustainability in all things Yachting, Power Boats and Living, hand picked brands such as X Shore and our manufactured floating villas are all part of doing what we enjoy and believe in.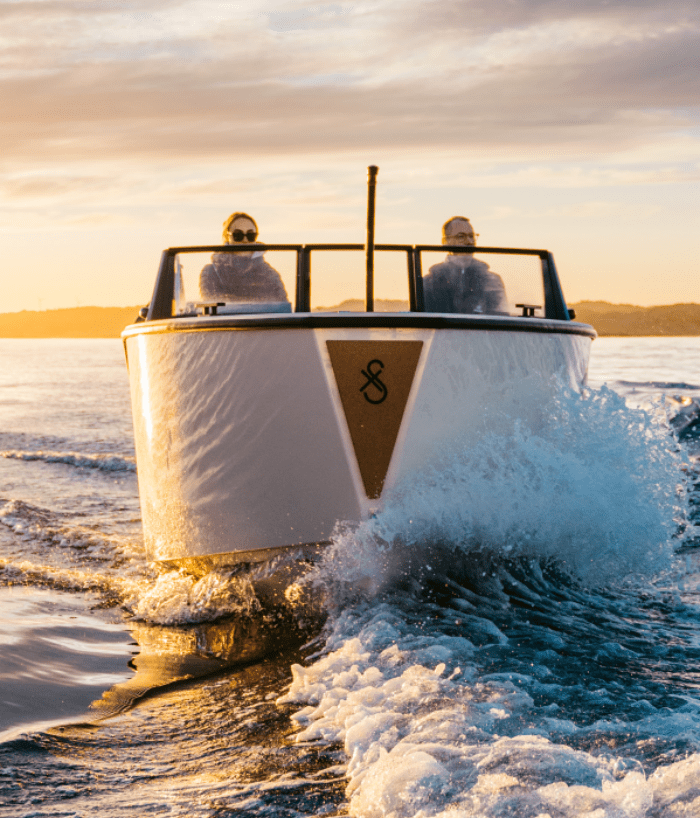 X Shore 1
The X Shore 1 has a multitude features that make it the ideal vessel for a day (and night) out on the water. The open transom with a generous non obstructed swim platform connects directly onto a versatile sunbed. Tucked in below the forward deck is a cabin that sleeps two. Dedicated space for an optional cooler and porta potty are just some of the features that makes the X Shore 1 exceptionally versatile for its size.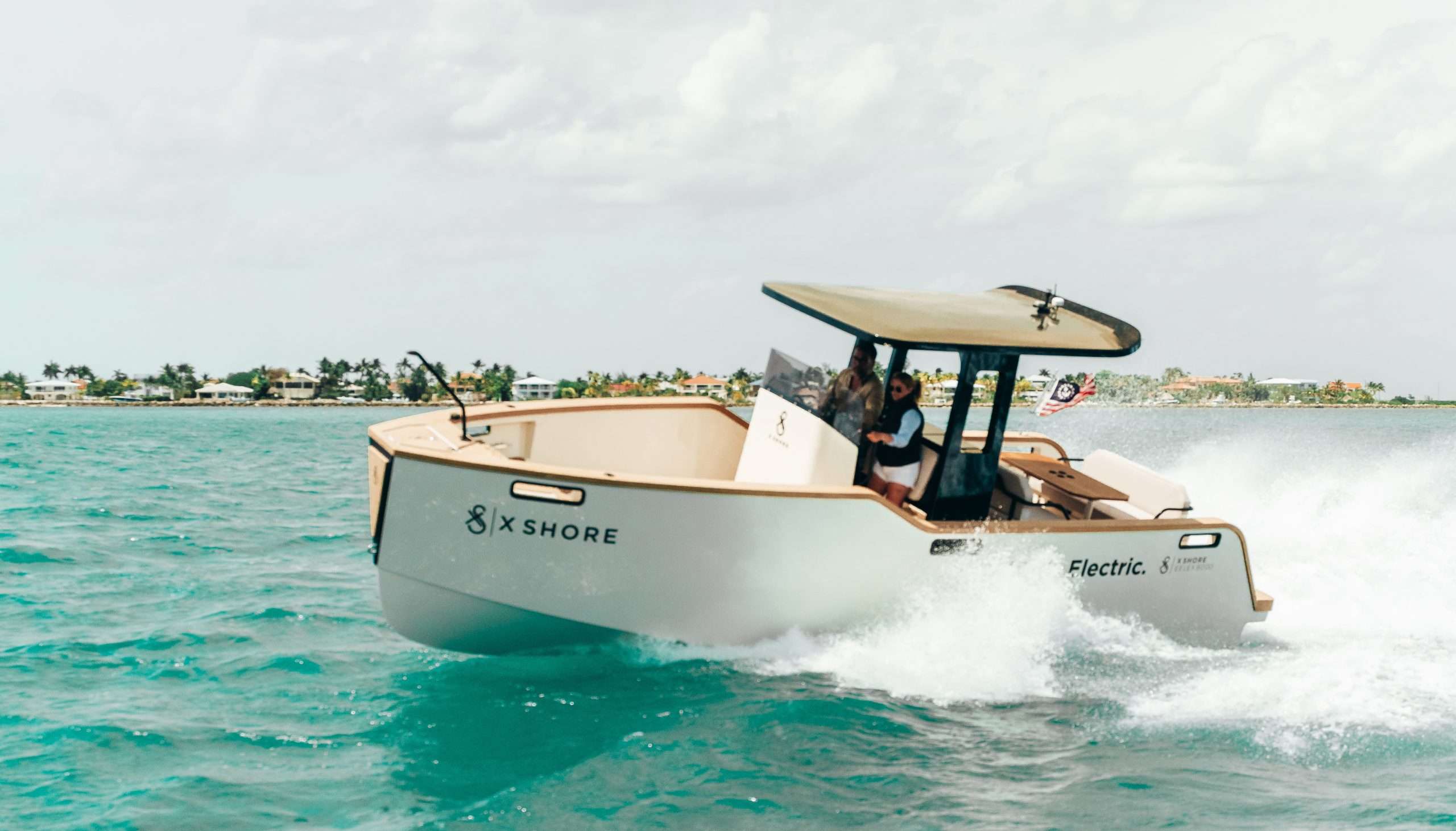 X Shore Eelex 8000
The Eelex 8000 is built for high performance and offers a truly unique boating experience. Explore the oceans, lakes and nature without the harmful noise and fumes a fossil. fuel engine emits with the true power of electric silence. And the modular design with 10+ layouts can be adapted to every need - from fishing to socializing.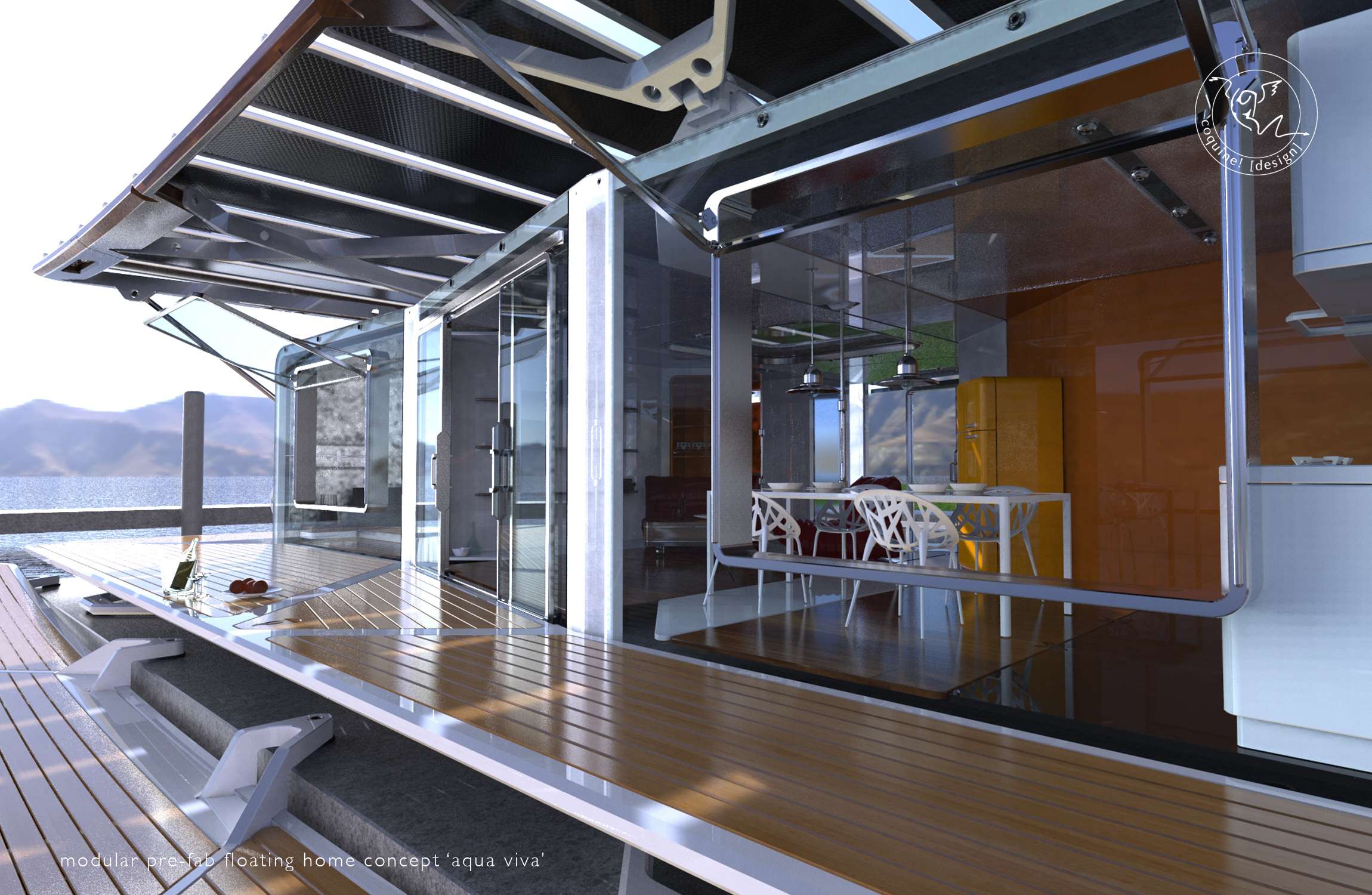 Sustainable Floating Villas
Aqua Viva' is a pre-fabricated building kit. As drawn it's based on four 15 by 3 metre floats, on which 3 shell elements are mounted. The front and back facing elements have a kink to break up the shape's uniformity. This would allow for 90 sqm of living space. A master suite, a second bed room that could either be a guest room, a kid's room or a study. The rest is very open, loft style. With adding a fifth float we would be 120 sqm, giving you a little bit more storage and added functionality.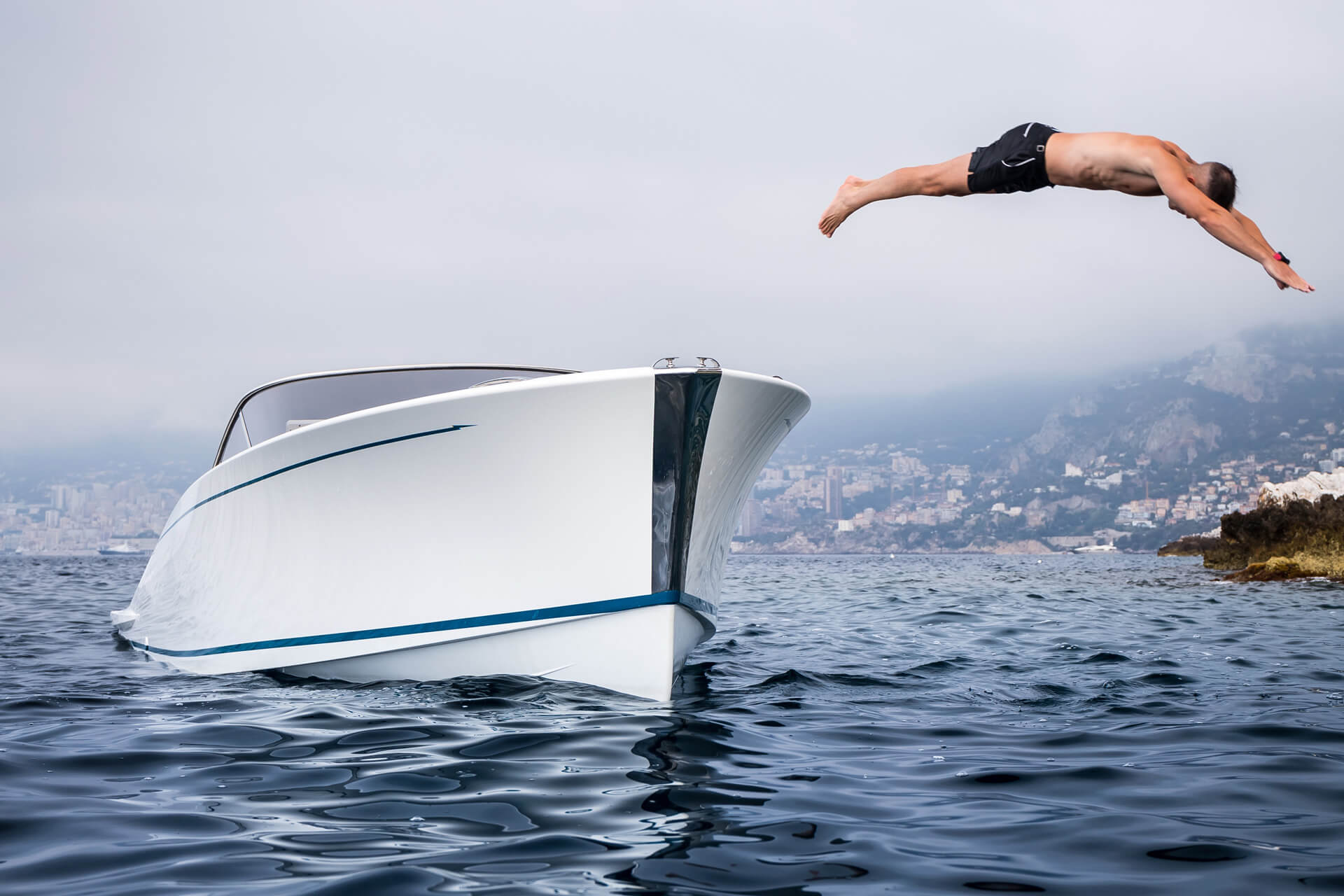 We come from a better future
Vita was founded to reduce the impact of boating on the marine environment through the development of an all-electric and integrated ecosystem of high-performance electric powertrains and fully electric yachts, supported by dedicated marine supercharging infrastructure.
Electric Power boats & sustainable living
Electric power boats, sustainable villas, electric commercial ferries, power systems, storage and all e-mobility products, exclusive distribution and manufactured by us in house with support from designers and ship yards.
"If we don't embrace change, we'll disappear. It's that simple."